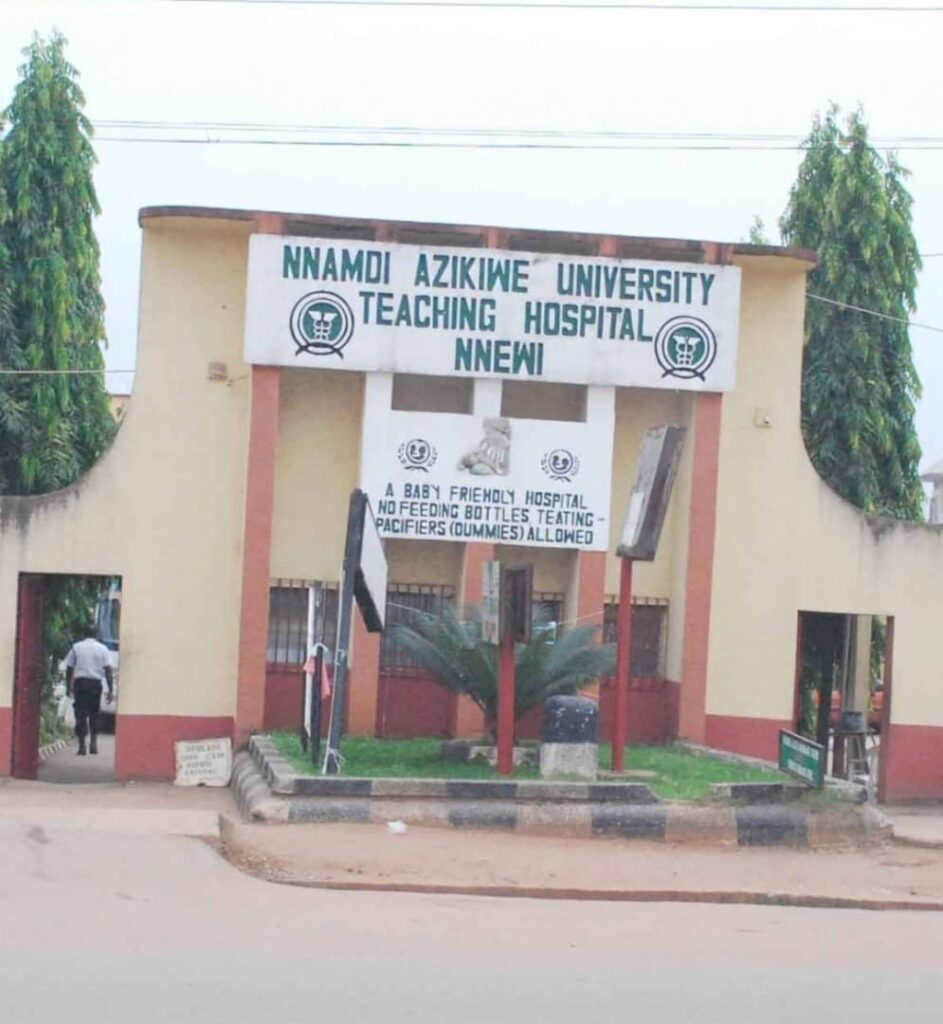 ---
DEPARTMENT OF PAEDIATRICS
VISION
To enhance the practice of Paediatrics and provide optimal child health care delivery through dedicated service, teaching, research and manpower development.
MISSION
Optimizing training of medical undergraduate and post graduate students in the skills and knowledge needed for rendering general and specialized child health services thereby ensuring optimal growth, development and survival of children, at all levels of health care including primary, secondary and tertiary levels.
---
BRIEF HISTORY
The academic department of Paediatrics, of the Nnamdi Azikiwe University, was established in 1989. Following full accreditation from the Medical and Dental Council of Nigeria for the training of medical students, the first batch of medical students who had, in addition to other clinical courses, been trained in the art and science of the management of childhood illnesses, graduated as doctors in July 1995.
Since then, other sets of undergraduates have had their trainings in Paediatrics. Over the years, the department has been headed by seasoned academics and paediatricians, including Dr. Obed Uzoechina, Dr. TO. Ulasi, Prof. CC. Ezechukwu, Prof. Ifeoma Egbuonu, Prof EF Ugochukwu, Prof. Joy Ebenebe, Prof JO Chukwuka and Dr WC Igwe. The current Head of Department is Dr CI Ndukwu.
The department has full time academic staff strength of 19 Lecturers from various subspecialties of Paediatrics. The MBBS degrees awarded to our students meets up to global standards, with many of our alumni distinguishing themselves in the diaspora. Students are adequately exposed to patients to ensure proper apprenticeship and excellent manpower development. The students who have been in training for a minimum of four years before exposure to Paediatrics are always eager and show enthusiasm in getting acquainted with the concepts in Paediatrics.
External moderation scheme meets up and exceeds minimum required standards. Experienced and highly respected academics have acted as External Examiners at various examinations conducted by the department. Notable among these external examiners were Prof. J. Familusi, Prof. J.C. Azubike, Prof. Angela Okolo, Prof. S. Iloeje, Dr. Oviawe, Dr. Adeodu, Dr. KN kangineme etc.
The department also has a full complement of support staff including Resident Doctors who are undergoing postgraduate training in Paediatrics.
The department was instrumental to the designation of the Nnamdi Azikiwe University Teaching Hospital as a "Baby-Friendly Hospital in 1995. By 1997 it also prepared and secured a similar designation for one of the outreach posts-center for community medicine and Primary Health Care at Neni. Some members of staff of the department are WHO or UNICEF Consultants/Resource persons in the training of different cadres of health workers.
THE OBJECTIVES OF THE DEPARTMENT (IN LINE WITH THE THREE-FOLD MANDATE OF THE UNIVERSITY) INCLUDE:
TEACHING

To train undergraduate and postgraduate students for the award of MBBS and Fellowship and other certificates respectively, promoting academic excellence.
To participate in the training of allied health workers on child health issues both formally acting as resource persons at local, national and international levels or informally in the course of rendering services.

RESEARCH:

To encourage, undertake and promote both community-based and hospital-based research in various aspects of child health in order to improve knowledge and services.
To assist and supervise residents in their research work.

SERVICE:

To render general and specialized (Neonatology, Paediatric Infectious Diseases, General Paèdiatrics, Neurology, Haematology/Oncology, Nephrology, Gastroenterology/Nutrition, Cardiology, Pulmonology, Adolescent paediatrics, Paediatric endocrinology) child health services thereby ensuring optimal growth, development and survival at all levels of health care including primary, secondary and tertiary levels of health care.
To sensitize the catchment areas about child health issues hence enlisting community participation in child health endeavors.
MANPOWER DEVELOPMENT

To encourage staff of the department to update their knowledge through attendance to and participation in conferences, workshops, seminars and other scientific/professional activities related to child health both locally and internationally.